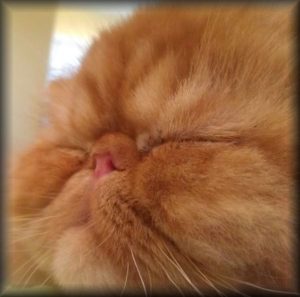 You have successfully submitted your Application to be consideration for one of our Persian kittens.
If you do NOT hear back from us within 48 hours it is because of one of two things: either our internet is down (we live in the boonies - lol) or for some some unforeseen reason we did not get the Contact Form (it disappeared into the great internet void.
In either case, please do contact us again, either by e-mail or by telephone.
Thank you.