I focus on breeding quality, healthy, well-socialized Persian kittens. Unlike commercial-for-profit breeders, I allow my kitten clients open access to my home to see how their kitten is being raised and to meet the parents.
Below are just a few of our happy kitten clients that we have had over the past 25 years.
"I also wanted to compliment you on your application, extensive contract and most of all EARLY SPAY/NEUTER. If you have seen our web site you know that we are always drowning in dumped Persians and they usually come to us in horrific condition. It is very common for us to get in Persians especially that are 4 paw declawed BUT NOT FIXED. Of course this makes me crazy. Most of these I'm sure are pet store and backyard breeder cats but it's a terrible shame all the same. "
Kirsten Kranz
Specialty Purebred Cat Rescue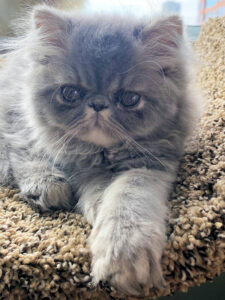 This process with Pelaqita Persians has by far been the most pleasant experience. Throughout the adoption phase we have learned so much from Susan, she has opened her home to us on many occasions, taught the grooming process and so much more.
Susan's knowledge and love for the Persian breed is what makes her such a wonderful breeder. We have loved this experience and we are so grateful for Susan and John. I would highly recommend Pelaqita Persians if you are looking to add a new addition to your family. Our little Milly has such a sweet and gentle nature and she filled our newly empty nest with laughter and joy.
Carina and Andy
Columbus, Ohio
July 2023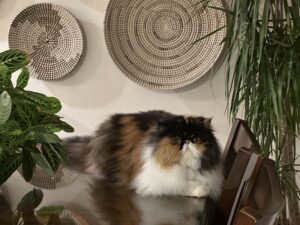 I would like to start off by saying that Pelaqita Persians, breeder Susan Andrews MacArthur, changed my entire life for the better! Susan is an incredibly gifted and talented breeder. Her cats are so special. I don't even know how to describe it. They are just bred to absolute perfection - they're personalities, their health, their manners... I could go on and on. The two kittens I have now from her, Loca and Aztec, are a huge part of our family that bring us endless amount of joy every day and are frankly, our entire hearts.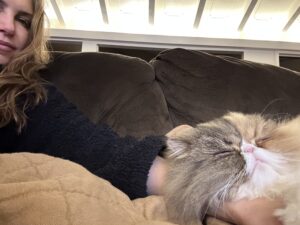 I guarantee you that anyone who has a Pelaqita Persian cat can't imagine, nor would they want to, getting a cat from any other breeder. She is very good at what she does and she is professional, especially when it comes time to obtaining a kitten from her. You must read her website and follow her process (she has a ton of inquiries so you truly need to stick to the protocols she has in place).  She and her entire posse of Pelaqita Persian cat owners and potential / futures ones, enjoy engaging with her on her Facebook group page! She makes us laugh and smile everyday with her corky videos and funny cat escapades. She is a gem, who keeps it real, and always delivers.
Pictures of Cuckoo-Loca Storer and Aztec Gold Storer attached!
Sarah S.
California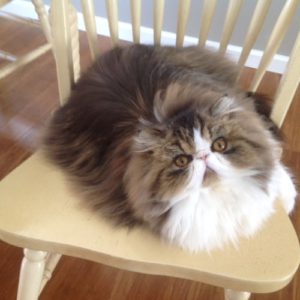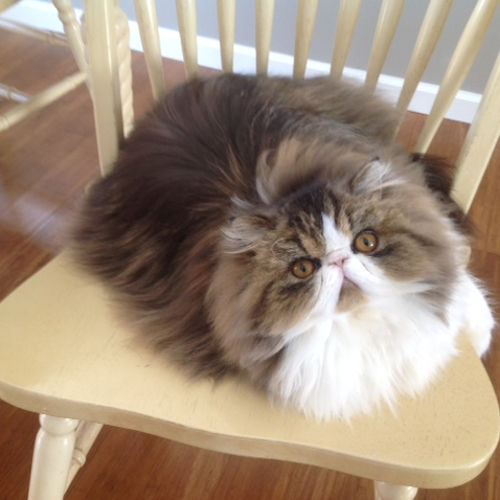 Susan's knowledge, professionalism, caring nature, and dedication to both the breed and their owners are beyond compare. Countless hours and many months of research brought us to Pelaqita Persians.
From our initial conversation with Susan on the phone to our welcoming visit to her beautiful home and farm, to follow-up e-mails and calls with questions after sweet Paisley came home, Susan has always been there with her genuine passion and commitment.
Paisley, our cherished family member, was the most well-adjusted cat ever to enter our lives. From the 8-hour drive home with her, to trim, bath, and blow out time, to her sweet, tender disposition with our family, Labrador Retriever, and another cat, it's evident the love, time, and attention Susan puts into her kittens and cats prior to them going to their new homes.
And Susan's support has continued whenever we had a question. We truly could not have had any more of a perfect experience and without doubt would highly recommend Susan to anyone considering a sweet, gorgeous, well-adjusted new addition.
Paisley has brought so much love and laughter into our home and our family has become closer as we all have another bond, our love and adoration for Paisley. We thank you, Susan, for all of your hard work, time, and commitment to the breed and your clients. You are an amazing woman with amazing Persians.
Heather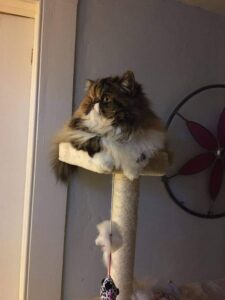 I cannot say enough about the professional and compassionate experience I have had with Susan and Pelaqita Persians.
I got my first kitten after much discussion with Susan who is the best resource ever with all of her animal husbandry experience and many years as a Persian breeder. You can see the commitment to each and every kitten in her care and that is why each kitten comes with so much information and DNA testing on the parents-something my vets were very impressed with. Her cats are AMAZING!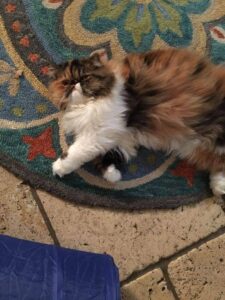 I just got my second kitten and every time I look at her my heart melts! The kittens are well socialized and you can even watch them growing up via instagram.
I work in the pet industry and have had many experiences, and Pelaqita is top notch! I love my two Persians and am grateful to Susan for doing what she does so very well!
Amy Mack - proud pet parent to:
Willow (aka Baby Kitty) and Lilo
August 2020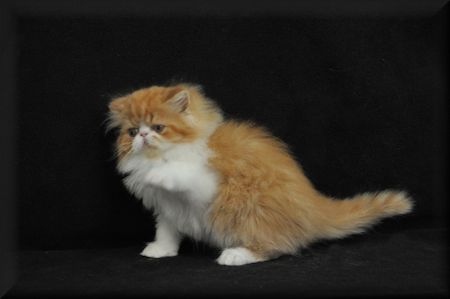 I started a search for a kitten in July of 2013. The first kitten I found was really cute and I was all excited. Went to work the next day, clicked on my cell phone, and all these warning signs came up.
I continued my search and googled "Best Persian Breeder" and Pelaqita Persians came up. I went through her website and found a phone number.
I do not know how to email, text, etc. and I just got a new cell phone in June which is how I got Susan's phone number.
I finally called Susan after a week and asked if she had any kittens. She said she had a cream boy and a red tabby and white. At that point, I had made a decision that I wanted a black and white or a red and white kitten. Susan was so very kind to me and asked me to fill out a kitten application. I already knew that I wanted the red tabby and white boy.
So, I sat down and wrote her a letter, about myself. I had to get on the internet to see a picture of the little red tabby and white boy. Having no computer, I had to improvise to see a picture of him. I was coming back from the bank and I saw the girls in the office that I knew and asked them to do it for me. There he was, 1 1/2 weeks old and sleeping. I was in love with him! When I got home, I called Susan and told her that I wanted to buy him.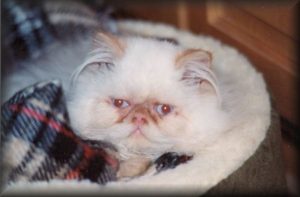 I have had cats all of my adult life. I lost my Romeo in July 2013 and knew I would get another cat. My last cat that I went to look at and bought, and was delivered a sick kitten that spent the majority of his life sick. (picture of this kitten when I got him). So it was important to me that I did not get another kitten that was sick. The five year health agreement was really important to me.
I got exactly the kitten that was presented to me - a healthy and happy kitten.
On a scale of 1-10 (with 10 being the best), I give Susan's kittens a 10+ 4 stars.
Patteen L.
St. Louis Park, MN
October, 2013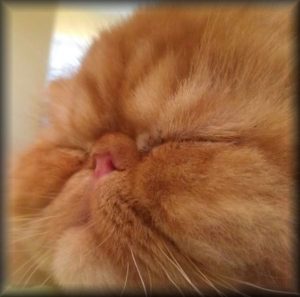 My experience with Pelaqita Persians could not have been more perfect. Susan matched me with the temperament and confirmation I was looking for in a cat, and provided me with all the information and support I need to successfully bring a Persian cat into my life.
I fell in love with the idea of owning a Persian cat after I found myself following several CATS on Instagram. Every day I looked forward to new, cute pictures of theses smooshed face furballs. A year after my obsession began I started looking into Persian breeders. I knew if I was going to make the time and investment into pet ownership I wanted the best cat I could possibly get. I found Pelaqita Persians and I knew if anyone could deliver my dream cat, Pelaqita could.
I filled out the inquiry form and was soon contacted by Susan. We spent a good two hours on the phone chatting and she honestly and expertly answered the ten million questions I had. (I was mostly concerned about the grooming needs and making sure my cat was a friendly cuddleball; Susan assuaged all my fears). Not to mention, the incredible list of resources on her website for all things Persian Cat. Once we decided on what cat was right for me Susan made the paperwork and the logistics of getting a cat from Ohio to Montana very easy for me.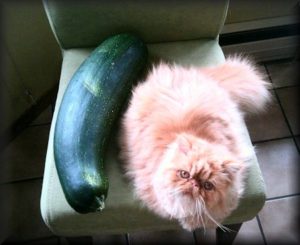 I'm so happy with my pretty little girl CeeCee, and I know that Susan is only a phone call or email away should I need help with anything. Everyone loves my cat; the vet's office voted her "cutest cat they'd seen in years" and the groomers are always delighted when I bring CeeCee in. Plus, I constantly get the "I don't like cats, but I like this cat" spiel from visitors. I can't say enough good things about Pelaqita Persians! I love my cat, and I have Pelaqita to thank for that.
Emily
Montana
September 2013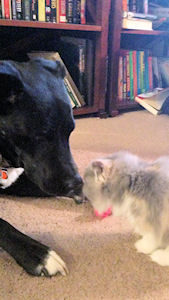 Susan
I want to thank you for all the help in selecting our lovely Minuet. You spent hours upon hours with me trying to find out exactly what I was looking for and assisting me with making the best decision for my family. Your knowledge and guidance is extraordinary.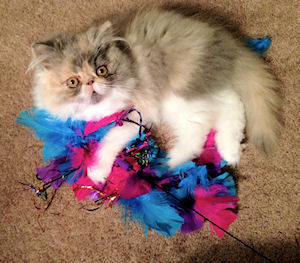 Minuet is exactly what I was looking for and I feel she will do well in the show ring. She definitely has been socialized- entertaining every traveler on the flight home from kids to pilots and then never once has hesitating to approach my other dogs and cats. She is a bundle of energy and personality!!!!
Again, I appreciate your patience and guidance. You are dedicated to the Persian breed wanting not only to place your kittens in a loving home, but place each one in the most appropriate home for new owners and kitten personalities.
Neely C.
Shalimar, FL
July 2013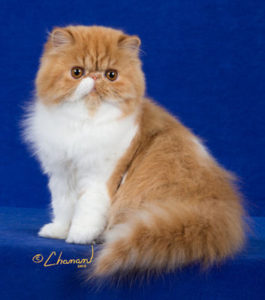 We accidentally found a cat convention in Columbus, Ohio and met Susan... and our new kitten, even though we didn't know it at the time. We picked up Cinnabun and she immediately snuggled into our arms, and she stole our hearts. We weren't planning on getting a cat at the time, but we called Susan from the airport and decided she was going to join our family.
Cinnabun is an amazing cat: friendly and loving, playful and feisty. She has an amazing personality and Susan did a great job raising her. Cinnabun was calm after her plane ride and was immediately comfortable in her new home.
We feel so incredibly lucky to have wandered into the cat show, to have met Susan and to have Cinnabun in our life.
Sincerely,
Natasha Isaccs
I found Pelaqita Persians in Cat Fancy Magazine in April 2012. There were 38 Persian kitten ads in total, her ad just popped out. DNA testing for polycystic kidney disease and a written 5 year health genetic guarantee. As an animal lover that was so important to me. Once I spoke to Susan MacArthur, I knew that I would not even attempt to call any other breeders. Every question I had was answered and I filled out an application for a kitten and sent in a deposit.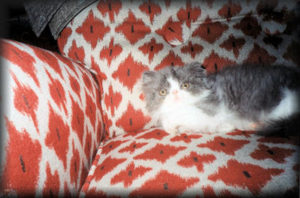 On August 23, 2012, I picked up "Ernest" from Newark airport and was amazed at this gorgeous kitten that I had waited for since April 2012. I can not believe my eyes when I look at him. He's healthy, friendly and a little ball of fur.
If anybody is considering buying a Persian cat, Susan has made the experience wonderful from start to finish; you will have an ethical breeder who wants to make sure everything goes right. I have made two new friends, "Ernest" and Susan. Ernest is a gorgeous specimen of the breed type.
Sincerely,
Marlene Patrella
Blue Point, NY
(August 2012)
Hi Susan: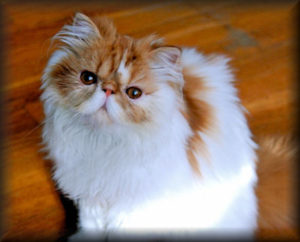 I wanted to write something for your references! I really do appreciate all of your help. Keep an eye out for this week's mail, I will be sending out something soon! Have a great day!
I recently got my kitten Bowie from Susan. I can't even begin to explain what a wonderful, and caring breeder Susan is. I had always wanted a Persian kitten, and began my quest around last October for a good breeder. I wasn't having any luck, until a friend suggested Susan. I always like to point out how carefully detailed Susan is with her website, and how helpful it has been, and will continue to be helpful. I explained my situation to her, and she was always so prompt with her emails, and explained everything step by step for a beginner like myself. She worked with my situation, throughout the entire year, and shaped my little kitten's personality into a wonderful one.
Bowie is a beautiful kitten, and has a very gentle and sweet disposition. I would not hesitate once on suggesting Susan as a breeder. She's caring, and I have not seen anyone care so much about her kittens as she does. It's wonderful to see that my first time as a cat owner, the experience could have not been better. She's absolutely wonderful, and I wouldn't think it over twice on saying that she's a great breeder, and I would love to be a second time customer.
Cristina Ramirez
New Jersey
August 2011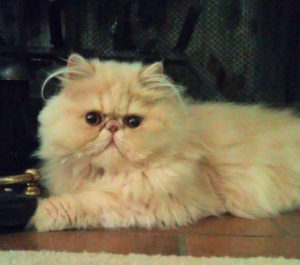 Hi Susan,
I hope this email finds you well. I wanted to send you a note letting you know that He is the most amazing cat ever! We call him Brawny... . He has the softest, tiny meow. He is just a little shadow to the kids and me. He loves these little water balls I got him. He will play fetch...he carries them everywhere..I have them all over the apartment!!!! He has to sit on the ledge of the shower while we are in the shower or in the bathroom getting ready....he is the sweetest, funniest little guy ever! 
We love him so much and feel so blessed to have him in our family!! Thank you so very much!!!!
Misty Persich
August 2011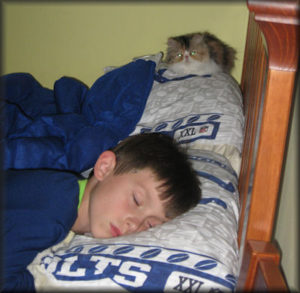 Our entire family is in love with our newest family member, Cate.  She is such a sweetheart and so loving; her favorite place to sleep is curled up around my neck!  Cate seems to like her new home, and our other cat has accepted her graciously ... although he could do without her jumping on him constantly! It is hilarious to watch her run all over the house and play. She gets so wound up that she growls as she's "attacking" the toy or scratching post! And she absolutely loves her Life's Abundance canned food; she cries from the moment she sees the can. You can't get it on the plate fast enough for her!
Here are a couple photos of Cate- one in my husband's arms, and the other of her standing watch over our son while he sleeps! We are so happy to have Cate home with us- thank you for raising such a beautiful baby kitty!
Susan
Indianapolis, IN
May 31, 2011
His name is now Sebastian. As you know: He is beautiful! As I mentioned to you on Sunday when we spoke, he just hopped right into the house and settled right in. Sunday night he slept on my husband's head all night in our bed! Every night since then, I've made a little ritual of calling him at bedtime, petting him, carrying him up the stairs, putting him in my bed (hubby has been in DC since Monday), turning out the lights, playing with him for awhile, then he goes fast to sleep next to me. I think he looks forward to all of this as when it starts to get late (11:30 or midnight or so), he now comes to get me!
He's eating well (about a half-can in the morning and a half-can in the evenings + dry food is out all the time if he wants any. He LOVES those vitamin supplements! I cannot get over it. He "thinks" they are treats. If I'm looking around and don't see him, I just shake the bottle and he comes RUNNING.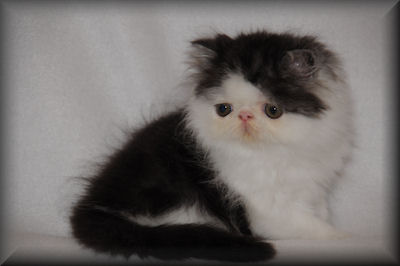 He likes to play with toys. He's using the litterbox and has not had even one accident or any problems using it. He's explored the whole place. He seems to love people as he follows my mom around every time she comes over (which is like every day). We are giving him a lot of attention -- and he has not looked "scared" or "confused" or "uncomfortable" at all.
It's really nice out today (in the 70's) so now at this moment outside on the screened-in porch looking outside. He saw a giant wild turkey in the yard this morning! I've been working from home all week as I did not want to leave him alone until I know he'll be OK by himself.
It's almost like he's always been here, Susan. I cannot explain it. He's very well-adjusted. You did a wonderful job raising him from his birth. He's a joy to all of us and it will only get better!
I was going to put him in one room (our bedroom) for a week but honestly, he has not needed it. I know he is not going to go off and hide and I think he prefers to always be where the action is. You have given us a gift of love, smiles, and joy. Thank you so much!
We'll talk soon.
Sandy Griffon May 2011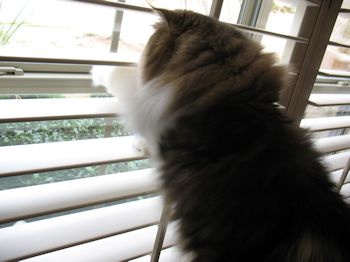 Just had to write and tell you what a lovable, sweet, smart kitty Moochi is. He comes when I call his name (he either knows my voice or his name), he likes to sit on my lap with his head on my hand as I type on the computer, and goes by his food dish and cries when he wants more soft food. I must admit 1 T. of the soft food is not doing it. He cries and cries 'til I give him MORE. I think he's growing bigger and has gained weight in the last week.
I was a little worried he would get lost in the house... there's quite a few rooms and upstairs too. Well, I think it took him all of a couple hours and he knows his way all around the house and up and down the front stairs/back stairs. Wow, he's amazing! I don't know if all your cats are this smart. Too bad Herman got fixed. He had some good kittens with Sophia. He communicates better than any cat I've ever had. If he wants something, he lets you know! His eye appears to be doing fine.
PS:   He also loves to look out the window and see all the Xmas lights, kids walking to school, etc. The older kitties are just keeping their distance and doing their "own thing" which is mainly sleeping.
Cindy
Texas
November 2010
I wanted to send you a note letting you know how grateful we are for Hot Rod! When I contacted you and let you know that I was interested in getting another Persian, you were quick to help and let me have little Hot Rod. Derreck and I are so appreciative as he is so much fun and such a joy to have around.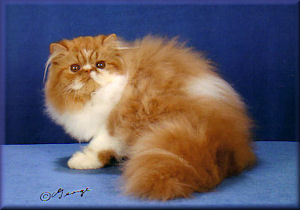 He has soooooo much personality! He's quite a character! He has adjusted quickly to our home and to us. He sits on my lap when I am typing at the computer, I call out his name and he comes running, I ask him how his day was and he answers with a thoughtful long look as if he's thinking about it and then replies with a "meow". When I announce "Hot Rod! Treat!" He comes charging and sits on my lap while I try to keep up with his constant chopping and readiness for another treat!
I already love him dearly and he is quite a little companion. He's great company and there is never a dull moment with him. He is still a kitten and loves to play and explore. Again, thank you. I will always be in debt to you for such a wonderful friend and companion that I have with Hot Rod.
Renee Ciddio 
Las Vegas, NM
February, 2010 
Susan,
Calvin and Hobbes have been wonderful. I love them both to pieces. I call them my 'amazing' kitties. I just can't get over how sweet they both are. They're nice'n healthy, handsome boys and are a joy to share my home with. My two older persians (Tess and Tucker) have warmed up to them and everyone is getting along fine. I call Tucker 'Uncle Tucker' now. 🙂 Tess, well she's Tess, but she's okay with them too. Overall, C&H's introduction into the house went without a hitch. The boys took everything in stride. They were great. I showed them the litter box once, and they never missed a beat. I've included a few pictures. As you can tell, they like to get into some odd places. You raise wonderful kittens, and I would recommend anyone get one (or two) of your babies.
Thanks for the pleasure of owning two of your beautiful cats,
Cathy
Louisville
July 2009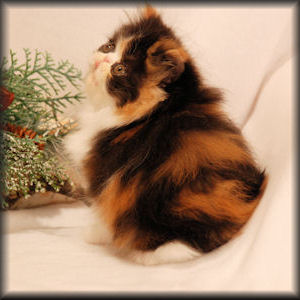 The kitten -- "Siobhan" was very quiet on the way home. All went well. At first she was a little timid and skittish, but NOW she runs freely all over the house and is extremely playful. At night she seems to want to stay under my bed, so I put one of those circular cat beds there for her. Then, in the mornings around 7 AM, she cries to get up in bed with me. She is such a cuddler! Today she was able to jump from the floor into the recliner with me.
I was so impressed with how she is able to return to her litter box to use it; hers is upstairs in a back bedroom -- which to my amazement she ran up to use from downstairs -- in the dark. Although I showed her where the downstairs box was (Tigerlily's).
You raise beautiful kittens; I appreciate the way they have been socialized so well. Again, I do thank you for all of your efforts in providing me and others with such wonderful pets. I hope that you do not miss her too much -- and please know that she is loved very much!
P. S. (2/3/2010) Yesterday the kitten amazed me; I came into my bedroom and she had jumped onto my bed from the floor and was sitting in the middle of it -- on a cheetah print blanket -- so adorable; she had camouflaged herself, almost. Do you think she would have been able to get down by herself -- if she was able to jump up on her own? I placed a storage bin next to the bed so she would have a half-way point to jump to so she could get down okay. This morning she jumped up in bed with me in the early morning -- what a loud purr! (Her purring is bigger than herself).
Judy
February 2010
Cincinnati, OH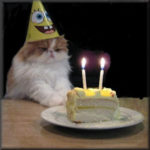 Hi Sue,
How's things going.
We celebrated Butternut's 2nd birthday yesterday. He looked amazed into the candles, enjoyed his balloons and really loving his gold fish. Every morning, he wanted us to bring the gold fish down from the kitchen counter; he would sat next to the gold fish, as long as he would, just stared at it.
Paul, May and Butternut
Washington 
(September 2008)