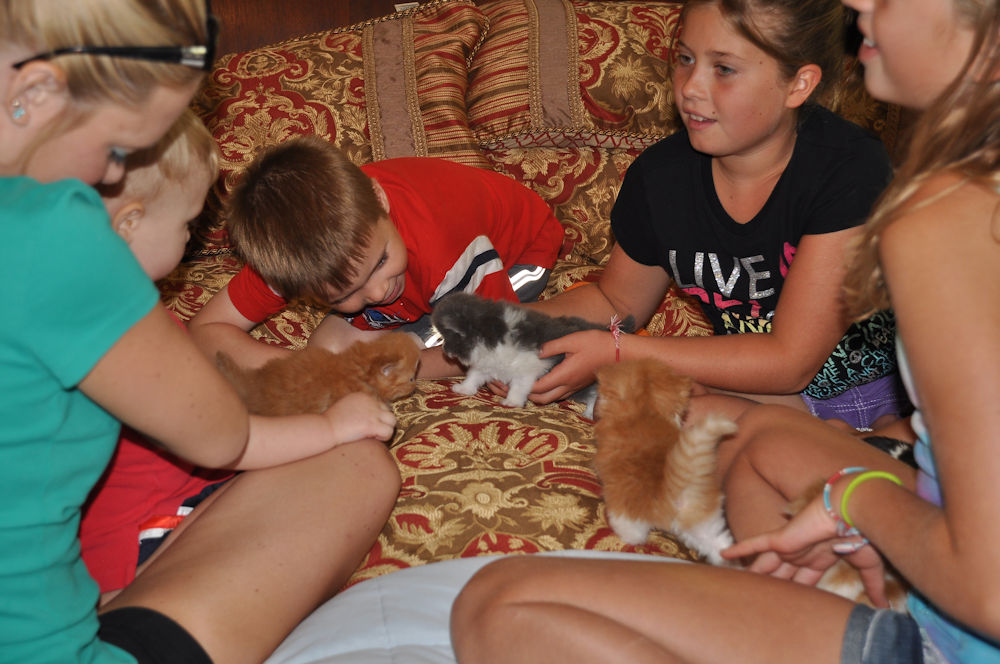 Is there a right way or wrong way to contact a Persian kitten breeder? I believe so. To maximize your success for getting a response from a kitten breeder follow these easy steps.
Tips When Contacting a Breeder
Go to their website and check to see if they are showing or not. To me, a responsible breeder will be a member of a local or national club and be doing something with their chosen breed other than just breeding. In other words, why are they breeding if not for show and the betterment of the breed? Yes, there does come a time, when we age and get tired of all the pains of getting to shows and lugging equipment around and want to retire from the showing of our animals. Many of us after retiring from showing are still active in a club and some of us still want to breed an occasional litter to "keep in the game" and to continue our lines.
Find the page on the breeder's website that talks about their upcoming litter(s) and what may be available. If there is a section that outlines their placement policies, make sure to read those policies. There may be an Application for you to fill out and it is always best to utilize the Application rather than to send an email inquiry to the breeder. If their website does not have an Application form, it is permissible to send an email inquiry.

If sending an email inquiry, at the minimum tell the breeder your name, address, telephone number, and that you are looking for a kitten or puppy to add to your household within the next 'however many months'.
It is advisable to let the breeder know if you have children and their ages and if you have other animals in the household and what species, breed, and age.

Follow up with the breeder after you have sent in an application or email inquiry to make sure they received the application or email inquiry.
So, for now, I am still looking for a Corgi and will let you know when we finally get a breeder to respond to our inquiry. lol
Update - 2018:  We found a great Corgi breeder in northern Ohio and adopted a five-year-old retired show dog, named Bandy.  She is easily one of the best dogs I have ever had!